Blake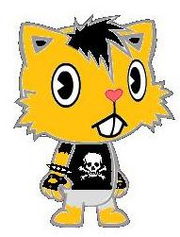 Blake is a htf fan character.
Character Info
Blake is a rebellious teenager, malware creator and a hacker, he also likes goth music and spicy food such as jalapeno peppers and buffalo wings. Although Blake is nice and friendly most of the time he does have a short temper and anger problems, Blake also has a windows xp computer and a windows 10 computer he uses for malware creating, hacking, and gaming.
Ad blocker interference detected!
Wikia is a free-to-use site that makes money from advertising. We have a modified experience for viewers using ad blockers

Wikia is not accessible if you've made further modifications. Remove the custom ad blocker rule(s) and the page will load as expected.